Rockstar 500 Plates
Rockstar 500 Steel Plates, Rockstar 500 Suppliers, Rockstar 500 Abrasion Resistant Steel Plates Stockists, Dealer, Mumbai, India
Rockstar 500 Wear Resistant Steel Plates, Rockstar 500 Wear Plates, Rockstar 500 Hot Rolled Plate, Cold Rolled Rockstar 500 Steel Plate Stockholder
Aspirinox Alloys Inc is a noteworthy trader of a wide variety of steel plates. We have an exceptional collection of Abrasion resistant plates and Wear-resistant plates that are available in different sizes and shapes. Rockstar 500 Plates are the most ubiquitous industrial devices that come under the category of Wear resistant plates. They are noted for their exemplary properties like toughness, weldability, and hardness. We finally finish all of our steel plates with great dimensional precision
Keeping all the national and international standards in view, we fabricate customized 500 Rockstar Plates. Generally, these plates are made up of chemical components like Carbon, Manganese, Phosphorous, Chromium, Sulphur, Silicon, Molybdenum, Nickel, and Boron. Due to the presence of these elements, these wear resistant plates possess great physical and mechanical properties. To fabricate them, we deploy welding techniques like submerged arc welding, manual electric welding, and Inert gas welding.
We train all of our employees perfectly to implement modern methods to design our Rockstar 500 Abrasion Resistant Plates. Pure and rust free metals are used to contribute flawless end product. Due to this, our plates are resistant to various hazardous corrosion. On the other hand, our Rockstar 500 Wear Resistant Plates find their applications in Construction and mining. Apart from quality, the economic price is the main reason for which our products have a huge demand in the contemporary market. Contact us today to request a free quote!
Rockstar 500 Plates Details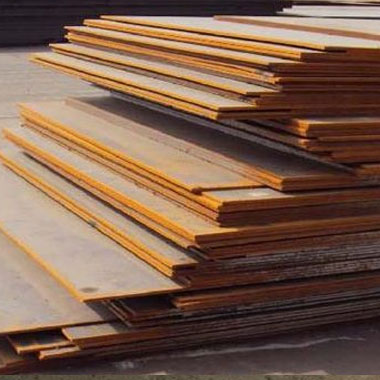 Rockstar 500 Plates Specifications
Specifications for Rockstar 500 Plates. If any specification is not mentioned here, please use the contact button for quick quote.
| | |
| --- | --- |
| Item | Abrasion Resistant Plate |
| Material | Rockstar 500 |
| Thickness | 6mm to 75mm |
| Width | 1,500mm to 2,500mm |
| Length | 6,000mm to 12,000mm |
| Heat Treatment | N, Q+T |
| Surface Paint | EP, PE, HDP, SMP, PVDF |
| Width | 1,500mm to 2,500mm |
| Thickness Tolerances | Thickness tolerance as per EN 10029. Narrower tolerances can also be offered. |
| Length and Width  | Tolerances as per the requirements of EN 10029 |
| Flatness | Tolerances as per the requirements of EN 10029 Class N |
| Surface Properties | Tolerances as per the requirements of EN 10163-2, Class A Subclass 1 |
Rockstar 500 Plates Material Application
Conveyors
Dump Truck Bodies
Loading Buckets & Bulldozers
Rockstar 500 Plates Price List
Contact us or click on the below button to request a latest Rockstar 500 Plates price list. Aspirinox Alloys INC is dedicated to providing the world-class Rockstar 500 Plates that cater to all your demands at very competitive rates.
Rockstar 500 Plates - Value Added Services
Mechanical Testing Such as Tensile of Area
Hardness Test
Chemical Analysis – Spectro Analysis
Positive Material Identification – PMI Testing
Flattening Test
Micro and MacroTest
Pitting Resistance Test
Flaring Test
Intergranular Corrosion (IGC) Test
Documentation & Packaging:
Commercial Invoice including HS Code
Packing List including Complete Details
Certificate of Origin legalized
Material Traceability Records
Quality Assurance Plan (QAP)
Heat Treatment Charts
Material Test Certificates (MTC)
Guarantee Letter
NABL approved Laboratory Test Reports
Exporting Rockstar 500 Plates to Below Countries
Afghanistan, Albania, Andorra, Austria, Bahrain, Bangladesh, Bhutan, Brunei, Belarus, Belgium, Bulgaria, Cambodia, China, Cyprus, Croatia, Czech Republic, Denmark, Estonia, Egypt, Finland, France, Germany, Greece, Georgia, Hungary, Iceland, Ireland, Italy, Indonesia, Iran, Iraq, Israel, Japan, Jordan, Kazakhstan, Kuwait, Kyrgyzstan, Lebanon, Latvia, Latin America, Liechtenstein, Lithuania, Luxembourg, Malta, Moldova, Monaco, Malaysia, Maldives, Mongolia, Myanmar (Burma), Nepal, North Korea, Netherlands, Norway, Oman, Poland, Portugal, Pakistan, Palestine, Philippines, Qatar, Russia, Romania, Russia, San Marino, Serbia and Montenegro, Slovakia, Slovenia, Spain, Sweden, Switzerland, Saudi Arabia, Singapore, South Korea, South Africa, Sri Lanka, Syria, Taiwan, Tanzania, Tajikistan, Thailand, Turkey, Turkmenistan, Ukraine, United Kingdom, United Arab Emirates (UAE), Uzbekistan, Vietnam, Yemen
Supplying Rockstar 500 Plates to Following Domestic Cities
Mumbai, Delhi, Kolkata, Chennai, Bengaluru, Hyderabad, Ahmadabad, Pune, Surat, Jaipur, Kanpur, Lucknow, Nagpur, Ghaziabad, Indore, Coimbatore, Kochi, Patna, Kozhikode, Bhopal, Thrissur, Vadodara, Agra, Malappuram, Thiruvananthapuram, Kannur, Ludhiana, Nashik, Vijayawada, Madurai, Varanasi, Meerut, Faridabad, Rajkot, Jamshedpur, Srinagar, Jabalpur, Asansol, Vasai Virar City, Allahabad, Dhanbad, Aurangabad, Amritsar, Jodhpur, Ranchi, Raipur, Kollam, Gwalior, Durg-Bhilainagar, Chandigarh, Tiruchirappalli, Kota
Industries & Applications Where Our Rockstar 500 Plates Are Used
Chemicals, Petrochemicals, Oil & Natural Gas Organization, Fats, Fertilizers, Sugar Mills & Distilleries, Cement Industries, Ship Builders, Paper Industries, Pumps, Automation, Paints, Steel Industries, etc.

Abrasion Resistant Sheets & Plates