316Ti Stainless Steel Seamless and Welded Tubes Manufacturer
Leading Supplier of 316Ti Stainless Steel Tubes, Steel 316Ti Tubes, Stainless Steel 316Ti Tubes, ASTM A 312 SS UNS S31635 Tubes, 316Ti SS Seamless Tube, SS Werkstoff Nr. 1.4571 Welded Tube, Grade 316Ti Tubes Manufacturer in Mumbai, India
Stainless Steel 316Ti Welded Tube Supplier, ASTM A213 316Ti SS Cold Rolled Tubes, SS TP 316Ti ERW Tube Trader, Steel 316Ti Seamless Tubes, SS 316Ti Tubes, Steel 316Ti Fabricated Tubes Exporter
Aspirinox Alloys Inc. is the most trusted manufacturer, supplier, and exporter of supreme quality 316Ti Stainless Steel Tubes in different sizes, diameters, wall thickness, and types. Grade 316Ti is similar to 316L with a higher percentage of carbon that offers high-temperature strength and high corrosion resistance. Our comprehensive range of SS 316Ti Tubes is well recognized not only in Indian but also the overseas market for their attributes such as high tensile strength, excellent surface finish and cost-effectiveness.
SS 316Ti Tubes is titanium stabilized version of Stainless Steel 316L which is the most common steel after 304. Grade 316Ti mainly contains iron, chromium, nickel, and the addition of molybdenum. The addition of molybdenum offers high corrosion resistance compared to 304 Stainless Steel. This material is versatile in nature that why various types of products are easy forms such as SS 316Ti Seamless Tubes, SS 316Ti Welded Tubes and more.
Stainless Steel 316Ti Tubes are also contained titanium which stabilizes the structure against chromium chloride precipitation. Our entire range complies with different national and international standards. We offer SS 316Ti Tubes in both SS 316 Ti Seamless Tubes and SS 316Ti Welded Tubes. These Tubes are available in various shapes, sizes, dimensions, types and used in a variety of different industries such as food processing, chemical processing, cement, heat exchangers, pharmaceuticals, oil & gas and many more.
We supply these products in standard as well as in customized dimensions. If you are looking to learn more or buy these tubes then Contact us Now, our team will help you to choose the best products for your applications. We can assure you of competitive prices.
Steel 316Ti Rectangular Tubes, 316Ti Steel Electropolished Tubes, Stainless Steel UNS S31635 Welded Tubes, Stainless Steel UNS S31635 Seamless & Welded Tubes, AISI 316Ti Tube Stockist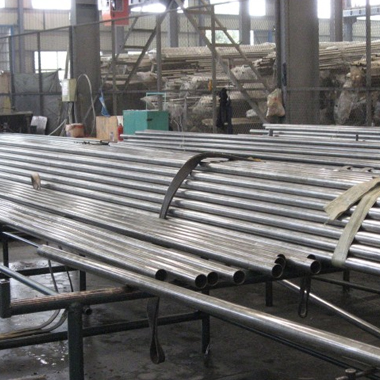 316Ti Stainless Steel Tubes Specifications
Specifications for 316Ti Stainless Steel Seamless and Welded Tubes. If any specification is not mentioned here, please use the contact button for quick quote.
| | |
| --- | --- |
| Specifications | ASTM A/ASME SA213 / A249 / A269 |
| Dimensions | ASTM, ASME and API |
| SS 316 Tubes Size | 10.29 OD (mm) – 762 OD (mm) |
| Thickness | 0.35 OD (mm) to 6.35 OD (mm) in thickness ranging from 0.1mm to 1.2mm. |
| Schedule | SCH20, SCH30, SCH40, STD, SCH80, XS, SCH60, SCH80, SCH120, SCH140, SCH160, XXS |
| Type | Seamless / ERW / Welded / Fabricated |
| Form | Round Tubes, Custom Tubes, Square Tubes, Rectangular Tubes, "U" Shape, Hydraulic Tubes |
| Length | Single Random, Double Random & Cut Length. |
| End | Plain End, Beveled End, Treaded |
Types of 316Ti SS Tubes
Stainless Steel 316Ti Welded Tubes
SS 316Ti Welded Tubes
316Ti Stainless Steel Seamless Tubes
SS 316Ti Seamless Tubes
316Ti SS ERW Tubes
UNS S31635 Seamless Tube
ASME SA213TP 316Ti Stainless Steel Seamless Tube
316Ti Stainless Steel ERW Tubes
316Ti SS Fabricated Tubes
Stainless Steel 316Ti Fabricated Tubes
SS 316Ti LSAW Tubes
316Ti Stainless Steel LSAW Tubes
SS WERKSTOFF NR. 1.4571 Welded Tubes
ASTM A249 TP 316Ti Stainless Steel Welded Tubes
Physical Properties of 316Ti Stainless Steel Tubes
Grade
316Ti
Density (kg/m3)
8000
Elastic Modulus (GPa)
193
Mean Coefficient of Thermal Expansion (m/m/0C)
0-1000C
17.2
0-3150C
17.8
0-5380C
18.4
Thermal Conductivity (W/m.K)
at 1000C
16.2
at 5000C
21.5
Specific Heat 0-1000C (J/kg.K)
500
Electrical Resistivity (n.m)
720
ASTM A312 Stainless Steel 316Ti Tubes Forms & Availability
Stainless Steel 316Ti Round Tubes
SS 316Ti Round Tube
316Ti SS Round Tubes
316Ti Stainless Steel Round Tube
UNS S31635 Round Tubes
SS UNS S31635 Round Tube
ASTM A269 TP 316Ti Stainless Steel Round Tubes
Stainless Steel 316Ti Rectangular Tubes
Stainless Steel 316Ti Square Tube
SS 316Ti Square Tubes
316Ti SS Square Tube
316Ti Stainless Steel Square Tubes
UNS S31635 Square Tube
WERKSTOFF NR. 1.4571 Square Tubes
ASME SA213 TP 316Ti Stainless Steel Square Tube
Stainless Steel 316Ti Rectangular Tubes
SS 316Ti Rectangular Tubes
316Ti SS Rectangular Tube
316Ti Stainless Steel Rectangular Tubes
SS UNS S31635 Rectangular Tube
SS WERKSTOFF NR. 1.4571 Rectangular Tubes
ASTM A269 TP 316Ti Stainless Steel Rectangular Tube
Stainless Steel 316Ti Decorative Tube
SS 316Ti Decorative Tube
316Ti SS Decorative Tubes
316Ti Stainless Steel Decorative Tube
SS UNS S31635 Decorative Tubes
SS WERKSTOFF NR. 1.4571 Decorative Tube
ASTM A213 TP 316Ti Stainless Steel Decorative Tubes
Stainless Steel 316Ti Sanitary Tube
SS 316Ti Sanitary Tube
316Ti SS Sanitary Tubes
316Ti Stainless Steel Sanitary Tube
Stainless Steel 316Ti Polish Tube
SS 316Ti Polish Tubes
316Ti SS Polish Tube
316Ti Stainless Steel Polish Tubes
SS UNS S31635 Polish Tube
ASTM A213 TP 316Ti Stainless Steel Polish Tube
Stainless Steel 316Ti Instrumentation Tube
SS 316Ti Instrumentation Tube
316Ti SS Instrumentation Tubes
316Ti Stainless Steel Instrumentation Tube
SS UNS S31635 Instrumentation Tubes
SS WERKSTOFF NR. 1.4571 Instrumentation Tube
ASTM A213 TP 316Ti SS Instrumentation Tubes
Stainless Steel 316Ti Heat Exchanger Tube
SS 316Ti Heat Exchanger Tubes
316Ti SS Heat Exchanger Tube
316Ti Stainless Steel Heat Exchanger Tubes
SS UNS S31635 Heat Exchanger Tube
SS WERKSTOFF NR. 1.4571 Heat Exchanger Tubes
ASTM A249 TP 316Ti SS Heat Exchanger Tubes
Stainless Steel 316Ti Bright Annealing Tube
SS 316Ti Bright Annealing Tubes
316Ti SS Bright Annealing Tube
316Ti Stainless Steel Bright Annealing Tubes
SS UNS S31635 Bright Annealing Tube
SS WERKSTOFF NR. 1.4571 Bright Annealing Tube
ASTM A213 TP 316Ti SS Bright Annealing Tube
316Ti Stainless Steel Tubes Updated Price List
Request the latest 316Ti Stainless Steel Seamless and Welded Tubes List. Please click on the request a quote button or click here to request the updated price list and ready stock information along with your requirement. Aspirinox Alloys INC maintains stock of all standard items and can export them at best price for 316Ti Stainless Steel Seamless and Welded Tubes.
ASTM / ASME SA 358 SS 316Ti Tubes Value Added Services
Mechanical Testing Such as Tensile of Area
Hardness Test
Chemical Analysis – Spectro Analysis
Positive Material Identification – PMI Testing
Flattening Test
Micro and MacroTest
Pitting Resistance Test
Flaring Test
Intergranular Corrosion (IGC) Test
Documentation & Packaging:
Commercial Invoice including HS Code
Packing List including Complete Details
Certificate of Origin legalized
Material Traceability Records
Quality Assurance Plan (QAP)
Heat Treatment Charts
Material Test Certificates (MTC)
Guarantee Letter
NABL approved Laboratory Test Reports
Exporting 316Ti Stainless Steel Tubes to Below Countries
Afghanistan, Albania, Andorra, Austria, Bahrain, Bangladesh, Bhutan, Brunei, Belarus, Belgium, Bulgaria, Cambodia, China, Cyprus, Croatia, Czech Republic, Denmark, Estonia, Egypt, Finland, France, Germany, Greece, Georgia, Hungary, Iceland, Ireland, Italy, Indonesia, Iran, Iraq, Israel, Japan, Jordan, Kazakhstan, Kuwait, Kyrgyzstan, Lebanon, Latvia, Latin America, Liechtenstein, Lithuania, Luxembourg, Malta, Moldova, Monaco, Malaysia, Maldives, Mongolia, Myanmar (Burma), Nepal, North Korea, Netherlands, Norway, Oman, Poland, Portugal, Pakistan, Palestine, Philippines, Qatar, Russia, Romania, Russia, San Marino, Serbia and Montenegro, Slovakia, Slovenia, Spain, Sweden, Switzerland, Saudi Arabia, Singapore, South Korea, South Africa, Sri Lanka, Syria, Taiwan, Tanzania, Tajikistan, Thailand, Turkey, Turkmenistan, Ukraine, United Kingdom, United Arab Emirates (UAE), Uzbekistan, Vietnam, Yemen
Supplying 316Ti Stainless Steel Tubes to Following Domestic Cities
Mumbai, Delhi, Kolkata, Chennai, Bengaluru, Hyderabad, Ahmadabad, Pune, Surat, Jaipur, Kanpur, Lucknow, Nagpur, Ghaziabad, Indore, Coimbatore, Kochi, Patna, Kozhikode, Bhopal, Thrissur, Vadodara, Agra, Malappuram, Thiruvananthapuram, Kannur, Ludhiana, Nashik, Vijayawada, Madurai, Varanasi, Meerut, Faridabad, Rajkot, Jamshedpur, Srinagar, Jabalpur, Asansol, Vasai Virar City, Allahabad, Dhanbad, Aurangabad, Amritsar, Jodhpur, Ranchi, Raipur, Kollam, Gwalior, Durg-Bhilainagar, Chandigarh, Tiruchirappalli, Kota
Industries & Applications Where Our 316Ti Stainless Steel Tubes Are Used
Chemicals, Petrochemicals, Oil & Natural Gas Organization, Fats, Fertilizers, Sugar Mills & Distilleries, Cement Industries, Ship Builders, Paper Industries, Pumps, Automation, Paints, Steel Industries, etc.