Hastelloy C276 Tubes
Hastelloy C276 Seamless Tubes, ASTM B622 Hastelloy C276 Tubing, Hastelloy UNS N10276 Tube, Hastelloy Werkstoff nr. 2.4819 Tube, ASME SB 622 Hastelloy C276 Welded Tubes Manufacturer & Supplier in India
ASME SB 622 Hastelloy C276 Seamless Tube Dealers, Hastelloy C276 ERW / EFW Tubing, Hastelloy C276 Welded Tubing Exporter, Hastelloy C276 Rectangular Tubes, Hastelloy C276 Round Tube Provider
Aspirinox Alloys Inc is a noted manufacturer and distributor of Hastelloy C276 Tubes, based in Mumbai, India, Serving all around worldwide. Our Hastelloy C276 Seamless Tubes are offered in NB and OD sizes. What's more, if required, they may be custom-sized. A key characteristic of this nickel-molybdenum-chromium alloy is its resistance to the development of grain boundary precipitates in zones affected by welding heat. This attribute is because of low carbon content in Hastelloy C276 Tubing.
The Hastelloy C276 Tube is one of a minority of materials capable of resisting corroding by wet chlorine gas, chlorine dioxide and hypochlorite. It also has higher than typical resistance to potent oxidizing salt solutions such as cupric and ferric chlorides. Hastelloy N10276 / 2.4819 Tubes are an improvement over Hastelloy C with better fabricability.
Hastelloy C276 Welded Tubes find application in a variety of industries including chemicals, paper and pulp, refining and defense. They are suitable for forging, fasteners and more. Our Hastelloy C276 ERW Tubes are firmer than the majority of austenitic stainless steels. We also deal in superior grade Hastelloy C276 EFW Tubes.
Hastelloy C276 Cold drawn Tubes finish options include bright annealed or annealed and pickled. Hastelloy C276 Electropolished Tubes have a smooth finish, better tolerance and good dimensional accuracy.
To get a free quote for Aspirinox Alloys Inc Hastelloy C276 Tube, do get in touch by calling us or Send an enquiry.
Hastelloy C276 Polished Tubes, Hastelloy C276 / UNS N10276 Heat Exchange Tubes, ASTM B622 Hastelloy C276 Decorative Tube, Hastelloy C276 Tubing, Hastelloy UNS N10276 Hollow Tubes Stockist & Exporters
Hastelloy C276 Tubes Details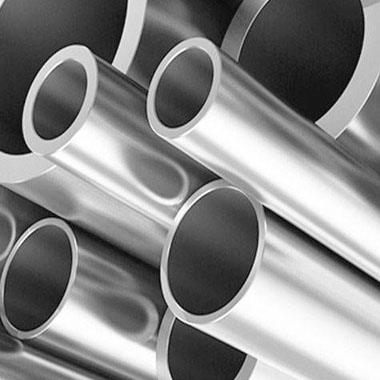 Hastelloy C276 Tubes Specifications
Specifications for Hastelloy C276 Tubes. If any specification is not mentioned here, please use the contact button for quick quote.
| | |
| --- | --- |
| Specifications | ASTM B619, B622 /  ASME SB619, SB622 |
| Dimensions | ASTM, ASME and API |
| Size | 6 mm OD x 0.7 mm to 50.8 mm OD x 3 mm thk. |
| Schedule | SCH20, SCH30, SCH40, STD, SCH80, XS, SCH60, SCH80, SCH120, SCH140, SCH160, XXS |
| Type | Seamless / ERW / Welded / Fabricated / LSAW Tubes |
| Form | Round Tubes, Custom Tubes, Square Tubes, Rectangular Tubes, "U" Shape, Hydraulic Tubes |
| Length | Single Random, Double Random & Cut Length. |
| End | Plain End, Beveled End, Treaded |
Hastelloy C276 Tubes Types
Hastelloy C276 Seamless Tube
Alloy C276 Seamless Tubes
C276 Hastelloy Seamless Tube
Hastelloy Alloy C276 Seamless Tubes
GOST ХН65МВУ Seamless Tubes
UNS N10276 Seamless Tube
WERKSTOFF NR. 2.4819 Seamless Tubes
ASME SB622 C276 Hastelloy Seamless Tube
Hastelloy C276 Welded Tube
Alloy C276 Welded Tubes
C276 Alloy Welded Tubes
Hastelloy Alloy C276 Welded Tubes
Hastelloy UNS N10276 Welded Tubes
UNS N10276 Welded Tube
WERKSTOFF NR. 2.4819 Welded Tubes
ASTM B619 C276 Hastelloy Welded Tubes
Hastelloy C276 Tubes Forms & Availability
Alloy C276 Round Tubes
C276 Alloy Round Tube
C276 Hastelloy Alloy Round Tubes
Hastelloy C276 Round Tube
GOST ХН65МВУ Seamless Tubes
UNS N10276 Round Tubes
Alloy C276 Round Tube
ASME SB622 C276 Hastelloy Round Tubes
Hastelloy C22 Decorative Tube
Alloy C276 Decorative Tubes
C276 Alloy Decorative Tube
Hastelloy Alloy C276 Decorative Tubes
UNS N10276 Decorative Tube
GOST ХН65МВУ Seamless Tubes
WERKSTOFF NR. 2.4819 Decorative Tubes
ASME SB622 C276 Hastelloy Decorative Tube
Hastelloy C276 Polish Tube
Alloy C276 Polish Tubes
GOST ХН65МВУ Seamless Tubes
C276 Alloy Polish Tube
Hastelloy Alloy C276 Polish Tubes
UNS N10276 Polish Tube
WERKSTOFF NR. 2.4819 Polish Tubes
ASME SB622 C276 Hastelloy Polish Tube
Hastelloy C276 Instrumentation Tube
Alloy C276 Instrumentation Tubes
C276 Alloy Instrumentation Tube
Hastelloy Alloy C276 Instrumentation Tubes
GOST ХН65МВУ Seamless Tubes
UNS N10276 Instrumentation Tube
WERKSTOFF NR. 2.4819 Instrumentation Tubes
ASME SB622 C276 Hastelloy Instrumentation Tube
Hastelloy C276 Heat Exchanger Tube
Alloy C276 Heat Exchanger Tubes
C276 Alloy Heat Exchanger Tube
Hastelloy Alloy C276 Heat Exchanger Tubes
UNS N10276 Heat Exchanger Tube
WERKSTOFF NR. 2.4819 Heat Exchanger Tubes
ASME SB622 C276 Hastelloy Heat Exchanger Tube
Hastelloy C276 Tubes Price List
Contact us or click on request a quote button to get our competitive prices for Hastelloy C276 Tubes. Aspirinox Alloys INC maintain the large inventory of high-quality Hastelloy C276 Tubes for sale to our clients throughout globally.
Hastelloy C276 Tubes - Value Added Services
Mechanical Testing Such as Tensile of Area
Hardness Test
Chemical Analysis – Spectro Analysis
Positive Material Identification – PMI Testing
Flattening Test
Micro and MacroTest
Pitting Resistance Test
Flaring Test
Intergranular Corrosion (IGC) Test
Documentation & Packaging:
Commercial Invoice including HS Code
Packing List including Complete Details
Certificate of Origin legalized
Material Traceability Records
Quality Assurance Plan (QAP)
Heat Treatment Charts
Material Test Certificates (MTC)
Guarantee Letter
NABL approved Laboratory Test Reports
Exporting Hastelloy C276 Tubes to Below Countries
Afghanistan, Albania, Andorra, Austria, Bahrain, Bangladesh, Bhutan, Brunei, Belarus, Belgium, Bulgaria, Cambodia, China, Cyprus, Croatia, Czech Republic, Denmark, Estonia, Egypt, Finland, France, Germany, Greece, Georgia, Hungary, Iceland, Ireland, Italy, Indonesia, Iran, Iraq, Israel, Japan, Jordan, Kazakhstan, Kuwait, Kyrgyzstan, Lebanon, Latvia, Latin America, Liechtenstein, Lithuania, Luxembourg, Malta, Moldova, Monaco, Malaysia, Maldives, Mongolia, Myanmar (Burma), Nepal, North Korea, Netherlands, Norway, Oman, Poland, Portugal, Pakistan, Palestine, Philippines, Qatar, Russia, Romania, Russia, San Marino, Serbia and Montenegro, Slovakia, Slovenia, Spain, Sweden, Switzerland, Saudi Arabia, Singapore, South Korea, South Africa, Sri Lanka, Syria, Taiwan, Tanzania, Tajikistan, Thailand, Turkey, Turkmenistan, Ukraine, United Kingdom, United Arab Emirates (UAE), Uzbekistan, Vietnam, Yemen
Supplying Hastelloy C276 Tubes to Following Domestic Cities
Mumbai, Delhi, Kolkata, Chennai, Bengaluru, Hyderabad, Ahmadabad, Pune, Surat, Jaipur, Kanpur, Lucknow, Nagpur, Ghaziabad, Indore, Coimbatore, Kochi, Patna, Kozhikode, Bhopal, Thrissur, Vadodara, Agra, Malappuram, Thiruvananthapuram, Kannur, Ludhiana, Nashik, Vijayawada, Madurai, Varanasi, Meerut, Faridabad, Rajkot, Jamshedpur, Srinagar, Jabalpur, Asansol, Vasai Virar City, Allahabad, Dhanbad, Aurangabad, Amritsar, Jodhpur, Ranchi, Raipur, Kollam, Gwalior, Durg-Bhilainagar, Chandigarh, Tiruchirappalli, Kota
Industries & Applications Where Our Hastelloy C276 Tubes Are Used
Chemicals, Petrochemicals, Oil & Natural Gas Organization, Fats, Fertilizers, Sugar Mills & Distilleries, Cement Industries, Ship Builders, Paper Industries, Pumps, Automation, Paints, Steel Industries, etc.