Inconel 718 Bars, Rods & Wires
Top Stockists & Dealer of Inconel 718 Bars, UNS N07718 Round Bars, Inconel 718 Rods & Wires, Werkstoff Nr. 2.4668 Bars, Inconel 718 Round Bars, Alloy 718 Rods, Inconel 718 Forged Bars in Mumbai, India
Inconel 718 Square Bars, ASTM B637 Inconel Alloy Bars, DIN 2.4668 Round Bars Supplier, Inconel 718 Hot Rolled Bar, Inconel 718 Polished Bar, Alloy 718 Flat Bar, Inconel 718 Cold Finished Bar Stockholder, Wholesaler in India
We here at Aspirinox Alloys Inc is one of the leading and most trusted dealer, exporter, and supplier of Inconel 718 Bars, Rods & Wires which has a nickel-chromium-molybdenum alloy specially designed to resist a wide range of severely corrosive environments, pitting and crevice corrosion service.
These Grade 718 Inconel bars, rods & wires are also referred to as UNS N07718 Bars and DIN 2.4668 Rods consisting higher amount of nickel-chromium alloy content used for applications that require corrosion and high-temperature resistance.
Our Inconel 718 Round Bars are offered as per the American standards like ASTM B637. These Inconel bars are made up of standard engineering material featuring great resistance to heat and corrosion properties and also utilized in processing, aerospace and marine engineering, pollution-control equipment, and nuclear reactors, etc.
The offered range of Inconel 718 Rods at Aspirinox Alloys Inc is also available in different and custom-made specifications as per client's needs. We have a largest Alloy 718 Bars inventory comes in flat, rectangular, square, and hollow etc. with beveled, annealed surface finish. Please send an enquiry or call us now to request a free quote!
Inconel 718 Hot Rolled Round Bar Exporter, UNS N07718 Hexagonal Bar, Inconel 718 Rectangular Bar, Gr. 718 Inconel Cold Drawn Bars Stockists, Inconel Alloy 718 Threaded Bars, Inconel 718 Rods Supplier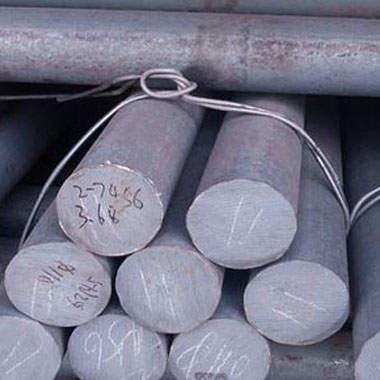 Inconel 718 Bars, Rods & Wires Specifications
Specifications for Inconel 718 Bars, Rods & Wires. If any specification is not mentioned here, please use the contact button for quick quote.
| | |
| --- | --- |
| Specifications | ASTM B116 / ASTM SB116 |
| Dimensions | EN, DIN, JIS, ASTM, BS, ASME, API |
| Size | 5 mm to 500 mm |
| Diameter | 0.1 mm to 100 mm |
| Length | 100 mm to 3000mm Long & Above |
| Finish | Black, Bright Polished, Rough Turned, NO.4 Finish, Matt Finish, BA Finish |
| Tolerance | H8, H9, H10, H11, H12, H13K9, K10, K11, K12 or as per clients' requirements |
| Form | Round, Square, Hex (A/F), Rectangle, Billet, Ingot, Forging Etc. |
Types of Inconel 718 Bars, Rods & Wires
Inconel 718 Bright Bar
718 Inconel Bright Bar
Inconel Alloy 718 Bright Bar
UNS N07718 Inconel Bright Bar
WERKSTOFF NR. 2.4668 Bright Bar
ASTM B116 718 Inconel Bright Bar
Inconel 718 Hex Bar
718 Inconel Hexagonal Bar
718 Inconel Alloy Hex Bar
UNS N07718 Inconel Hexagonal Bar
ASTM B116 718 Inconel Hex Bar
Inconel 718 Bars, Rods & Wires Forms & Availability
Inconel 718 Square Bar
718 Inconel Square Bars
718 Inconel Alloy Square Bar
UNS N07718 Inconel Square Bar
WERKSTOFF NR. 2.4668 Square Bar
ASTM B116 718 Inconel Square Bars
Inconel 718 Rectangular Bar
718 Inconel Rectangular Bars
718 Inconel Alloy Rectangular Bar
UNS N07718 Inconel Rectangular Bars
WERKSTOFF NR. 2.4668 Rectangular Bar
ASTM B116 718 Inconel Rectangular Bar
Inconel 718 Flat Bars
718 Inconel Alloy Flat Bars
718 Inconel Flat Bars
UNS N07718 Inconel Flat Bars
WERKSTOFF NR. 2.4668 Flat Bars
ASTM B116 718 Inconel Flat Bars
Inconel 718 Polished Bar
718 Inconel Polished Bars
718 Inconel Alloy Polished Bar
UNS N07718 Inconel Polished Bars
WERKSTOFF NR. 2.4668 Polished Bar
ASTM B116 718 Inconel Polished Bar
Inconel 718 Threaded Bar
718 Inconel Threaded Bars
718 Inconel Alloy Threaded Bar
UNS N07718 Inconel Threaded Bar
WERKSTOFF NR. 2.4668 Threaded Bar
ASTM B116 718 Inconel Threaded Bar
Inconel 718 Bars, Rods & Wires Updated Price List
Request the latest Inconel 718 Bars, Rods & Wires List. Please click on the request a quote button or click here to request the updated price list and ready stock information along with your requirement. Aspirinox Alloys INC maintains a stock of all standard items and can export them at best price for Inconel 718 Bars, Rods & Wires.
Inconel 718 Bars, Rods & Wires Value Added Services
Mechanical Testing Such as Tensile of Area
Hardness Test
Chemical Analysis – Spectro Analysis
Positive Material Identification – PMI Testing
Flattening Test
Micro and MacroTest
Pitting Resistance Test
Flaring Test
Intergranular Corrosion (IGC) Test
Documentation & Packaging:
Commercial Invoice including HS Code
Packing List including Complete Details
Certificate of Origin legalized
Material Traceability Records
Quality Assurance Plan (QAP)
Heat Treatment Charts
Material Test Certificates (MTC)
Guarantee Letter
NABL approved Laboratory Test Reports
Exporting Inconel 718 Bars, Rods & Wires to Below Countries
Afghanistan, Albania, Andorra, Austria, Bahrain, Bangladesh, Bhutan, Brunei, Belarus, Belgium, Bulgaria, Cambodia, China, Cyprus, Croatia, Czech Republic, Denmark, Estonia, Egypt, Finland, France, Germany, Greece, Georgia, Hungary, Iceland, Ireland, Italy, Indonesia, Iran, Iraq, Israel, Japan, Jordan, Kazakhstan, Kuwait, Kyrgyzstan, Lebanon, Latvia, Latin America, Liechtenstein, Lithuania, Luxembourg, Malta, Moldova, Monaco, Malaysia, Maldives, Mongolia, Myanmar (Burma), Nepal, North Korea, Netherlands, Norway, Oman, Poland, Portugal, Pakistan, Palestine, Philippines, Qatar, Russia, Romania, Russia, San Marino, Serbia and Montenegro, Slovakia, Slovenia, Spain, Sweden, Switzerland, Saudi Arabia, Singapore, South Korea, South Africa, Sri Lanka, Syria, Taiwan, Tanzania, Tajikistan, Thailand, Turkey, Turkmenistan, Ukraine, United Kingdom, United Arab Emirates (UAE), Uzbekistan, Vietnam, Yemen
Supplying Inconel 718 Bars, Rods & Wires to Following Domestic Cities
Mumbai, Delhi, Kolkata, Chennai, Bengaluru, Hyderabad, Ahmadabad, Pune, Surat, Jaipur, Kanpur, Lucknow, Nagpur, Ghaziabad, Indore, Coimbatore, Kochi, Patna, Kozhikode, Bhopal, Thrissur, Vadodara, Agra, Malappuram, Thiruvananthapuram, Kannur, Ludhiana, Nashik, Vijayawada, Madurai, Varanasi, Meerut, Faridabad, Rajkot, Jamshedpur, Srinagar, Jabalpur, Asansol, Vasai Virar City, Allahabad, Dhanbad, Aurangabad, Amritsar, Jodhpur, Ranchi, Raipur, Kollam, Gwalior, Durg-Bhilainagar, Chandigarh, Tiruchirappalli, Kota
Industries & Applications Where Our Inconel 718 Bars, Rods & Wires Are Used
Chemicals, Petrochemicals, Oil & Natural Gas Organization, Fats, Fertilizers, Sugar Mills & Distilleries, Cement Industries, Ship Builders, Paper Industries, Pumps, Automation, Paints, Steel Industries, etc.

High Nickel Alloy Bars, Rods & Wires