16Mo3 Steel Sheets & Plates
Top Manufacturer & Supplier of Alloy Steel Grade 16MO3 Sheets, ASTM A204 Alloy Steel 16mo3 Plates, Alloy Steel 16MO3 Cold Rolled Sheets, EN10028-2 Sheets & Plates Grade 16MO3 Alloy Steel Plates in Mumbai, India
Alloy Steel 16MO3 / SA204 Sheets & Plates Stockists, ASTM A204 Alloy Steel 16MO3 Slatting Coils, SA204 Alloy Steel 16MO3 Plates Supplier, Alloy Steel 16MO3 Perforated Sheets, DIN 1.5415 Sheets & Plates Stockholder, Exporter
Aspirinox Alloys Inc has proved to be the leading producers, exporters, and traders of 16Mo3 Sheets and Plates due to their unfaltering perseverance and service. Because of its impeccable features like outperforming mechanical properties and crawl resistance, the 16Mo3 Sheets and Plates is employed in a large number of industries.
16Mo3 Sheets are used as wieldable steel in modern boilers and steel pressurized vessels found mainly in the concoction and oil industries and are extensively used to perform and deliver functions at high temperatures consistently. 16Mo3 Plates are chrome- molybdenum based steel plates which have the capability of resistance to the warmth and has corrosion safe features Android used predominantly in boilers with lifted temperatures.
16Mo3 Hot Rolled Sheets & Plates are the extremely heat-resistant varieties of Sheets and plates available in ASTM standards and composed mainly of molybdenum and manganese and chromium. 16Mo3 Cold Rolled Sheets & Plates are high cold and corrosion resistance due to the high percentage of chromium and molybdenum in its chemical composition. The 16mo3 chemical composition has high weldability and good cold forming properties and applied in pipe transporting hot liquids.
16Mo3 Perforated Sheets brings 29% of energy savings and wear resistant and sturdy. 16Mo3 Chequered Plates are having the high tensile strength and are produced dimensionally accurate, with rust-resistant features, high strength and is applied in the petroleum industry and oil refineries for storing bulk quantities of oil. The exemplary Alloy Steel Plates catalog is available at affordable prices to discover the best products. Take a tour of the entire catalog at our official website for best service. Enlighten us your requirements and we shall cater to your needs.
Alloy Steel 16MO3 Sheet Cut to Size, ASTM A204 / 16MO3 Alloy Steel Shim Sheets, 16MO2 Steel Plate Stockists, Alloy Steel 16MO3 Hot Rolled Plates, Alloy Steel 16MO3 Plates Dealer & Wholesaler in India
16Mo3 Sheets & Plates Details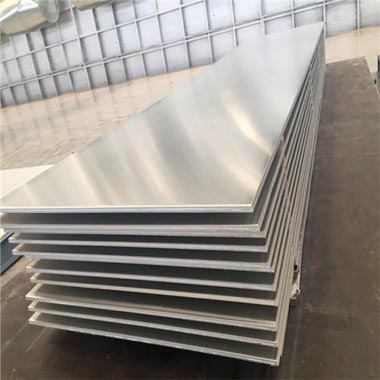 16Mo3 Sheets & Plates Specifications
Specifications for 16Mo3 Sheets & Plates. If any specification is not mentioned here, please use the contact button for quick quote.
| | |
| --- | --- |
| Specifications | ASTM A204 / ASME SA204 |
| Standard | AISI, ASTM, BS, DIN, GB, JIS |
| Thickness | 4.0mm – 100mm |
| Specialize | Shim Sheet, Perforated Sheet, B. Q. Profile. |
| Length | 1000-12000 mm |
| Form | Coils, Foils, Rolls, Plain Sheet, Shim Sheet, Perforated Sheet, Chequered Plate, Strip, Flats, Blank (Circle), Ring (Flange) |
| Finish | Hot rolled plate (HR), Cold rolled sheet (CR), 2B, 2D, BA NO(8), SATIN (Met with Plastic Coated) |
| Hardness | Soft, Hard, Half Hard, Quarter Hard, Spring Hard etc. |
| Grade | ASTM A204 16MO3 |
Types of 16Mo3 Sheets & Plates
ASTM 16Mo3 Steel Polished Sheets
WERKSTOFF NR. 1.5415 Polished Sheets
ASTM 16Mo3 Steel Hot Rolled Sheets
ASTM 16Mo3 Steel Cold Rolled Sheets
ASTM 16Mo3 Steel Sheets
ASTM 16Mo3 Steel Shim Sheets
ASTM 16Mo3 Steel Perforated Sheets
ASTM 16Mo3 Steel Class 1 Sheets
ASTM 16Mo3 Steel Plates
WERKSTOFF NR. 1.5415 Hot Rolled Plates
ASTM 16Mo3 Steel Checkered Plates
ASTM 16Mo3 Steel Cold Rolled Plates
WERKSTOFF NR. 1.5415 Cold Rolled Plates
ASTM 16Mo3 Steel Polished Plates
WERKSTOFF NR. 1.5415 Polished Plates
ASTM 16Mo3 Hot Rolled Plates
ASTM 16Mo3 Steel Cold Rolled Plates
ASTM 16Mo3 Steel Class 1 Plates
16Mo3 Sheets & Plates Forms & Availability
16Mo3 Coils
16Mo3 WERKSTOFF NR. 1.5415 Coils
16Mo3 Strips
16Mo3 WERKSTOFF NR. 1.5415 Strips
16Mo3 Foils
16Mo3 WERKSTOFF NR. 1.5415 Foils
16Mo3 Shim Sheet
16Mo3 WERKSTOFF NR. 1.5415 Shim Sheet
16Mo3 Sheets & Plates Updated Price List
Request the latest 16Mo3 Sheets & Plates List. Please click on the request a quote button or click here to request the updated price list and ready stock information along with your requirement. Aspirinox Alloys INC maintains a stock of all standard items and can export them at the best price for 16Mo3 Sheets & Plates.
16Mo3 Sheets & Plates Value Added Services
Mechanical Testing Such as Tensile of Area
Hardness Test
Chemical Analysis – Spectro Analysis
Positive Material Identification – PMI Testing
Flattening Test
Micro and MacroTest
Pitting Resistance Test
Flaring Test
Intergranular Corrosion (IGC) Test
Documentation & Packaging:
Commercial Invoice including HS Code
Packing List including Complete Details
Certificate of Origin legalized
Material Traceability Records
Quality Assurance Plan (QAP)
Heat Treatment Charts
Material Test Certificates (MTC)
Guarantee Letter
NABL approved Laboratory Test Reports
Exporting 16Mo3 Sheets & Plates to Below Countries
Afghanistan, Albania, Andorra, Austria, Bahrain, Bangladesh, Bhutan, Brunei, Belarus, Belgium, Bulgaria, Cambodia, China, Cyprus, Croatia, Czech Republic, Denmark, Estonia, Egypt, Finland, France, Germany, Greece, Georgia, Hungary, Iceland, Ireland, Italy, Indonesia, Iran, Iraq, Israel, Japan, Jordan, Kazakhstan, Kuwait, Kyrgyzstan, Lebanon, Latvia, Latin America, Liechtenstein, Lithuania, Luxembourg, Malta, Moldova, Monaco, Malaysia, Maldives, Mongolia, Myanmar (Burma), Nepal, North Korea, Netherlands, Norway, Oman, Poland, Portugal, Pakistan, Palestine, Philippines, Qatar, Russia, Romania, Russia, San Marino, Serbia and Montenegro, Slovakia, Slovenia, Spain, Sweden, Switzerland, Saudi Arabia, Singapore, South Korea, South Africa, Sri Lanka, Syria, Taiwan, Tanzania, Tajikistan, Thailand, Turkey, Turkmenistan, Ukraine, United Kingdom, United Arab Emirates (UAE), Uzbekistan, Vietnam, Yemen
Supplying 16Mo3 Sheets & Plates to Following Domestic Cities
Mumbai, Delhi, Kolkata, Chennai, Bengaluru, Hyderabad, Ahmadabad, Pune, Surat, Jaipur, Kanpur, Lucknow, Nagpur, Ghaziabad, Indore, Coimbatore, Kochi, Patna, Kozhikode, Bhopal, Thrissur, Vadodara, Agra, Malappuram, Thiruvananthapuram, Kannur, Ludhiana, Nashik, Vijayawada, Madurai, Varanasi, Meerut, Faridabad, Rajkot, Jamshedpur, Srinagar, Jabalpur, Asansol, Vasai Virar City, Allahabad, Dhanbad, Aurangabad, Amritsar, Jodhpur, Ranchi, Raipur, Kollam, Gwalior, Durg-Bhilainagar, Chandigarh, Tiruchirappalli, Kota
Industries & Applications Where Our 16Mo3 Sheets & Plates Are Used
Chemicals, Petrochemicals, Oil & Natural Gas Organization, Fats, Fertilizers, Sugar Mills & Distilleries, Cement Industries, Ship Builders, Paper Industries, Pumps, Automation, Paints, Steel Industries, etc.

Alloy Steel Sheets & Plates