Corten Steel Sheets & Plates
World's Leading Manufacturer, Exporter & Supplier of Corten Steel Plate, Corten A Steel Sheets, Corten B Steel Plates, Corten Steel IRSM 41 Grade Plates & Corten Steel Grade A588 Sheets, Plates, Coils in Mumbai, India
ASTM A588 Grade B Corten Steel Sheets, ASTM A242 Corten Steel Type 1 Plates, Corten Steel Hot Rolled Sheets, Corten Steel Cold Rolled Plates, Corten Steel Shim Sheets, Corten Steel Slatting Coils Dealer & Supplier in India
Cor-Ten or Corten steel is a type of steel that resists corrosion.  Unlike regular steel, Corten Steel Sheets & Plates develops a light rust layer that once formed, will protect the underlying material and prevent further corrosion. Because of its corrosion- resistant properties, it has been widely used by architects and artists. We also offer these sheet metal in various grades like Corton Steel A, Corten Steel B, Corten Steel Gr A588, Corten Steel Gr 41 IRSM and many more.
However, Corten Steel Sheets are not rust-proof.  It needs wet-dry cycles in order for it to form its protective layer.  Corten steel is submerged in water or buried in wet grounds; it will NOT form the protective rust layer.  In addition, if the Corten steel is used in an area that is right on or really close to the ocean, this protective layer may not form in time to protect the underlying steel.
It is a steel resistant to bad weather. Because of its special chemical composition, Corten Steel Plates are a self-protected creating a superficial coat which prevents rust from progressing both in urban and industrial environments.
Weathering steel, best-known under the trademark CORTEN steel is a group of steel alloys which were developed to remove the need for painting, and form a stable rust-like appearance if exposed to the weather for several years. Due to its weathering grade qualities, reduced maintenance cost and long-life durability Corten steel sheet and the plate is often used for applications that are constantly exposed to the elements, including:
Some of the Great Features of Corten Steel Plates & Sheets include:
– Accurately designed
– Perfect dimensions
– Highly durable
– Easy installation
– Resistant against corrosion
Industry Applications of Corten Steel Plates & Sheets includes:
– Bridge Construction
– Structures
– Fences
– Urban Furniture
– Sculptures
– Industrial Containers
Corten Steel Cold Drawn Plates, SA 588 Corten Steel Cold Rolled Sheets, ASME SA242 Corten Steel Chequered Plates, Corten Steel Perforated Sheets Exporter, Corten Steel Chequered Plates, Stockholder, Wholesaler
Corten Steel Sheets & Plates Details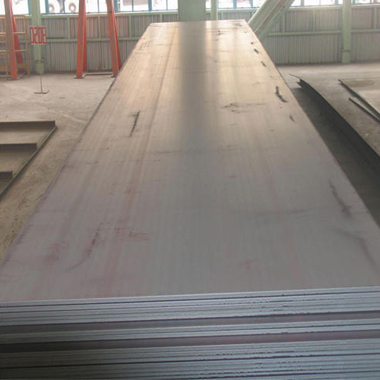 Corten Steel Sheets & Plates Specifications
Specifications for Corten Steel Sheets & Plates. If any specification is not mentioned here, please use the contact button for quick quote.
| | |
| --- | --- |
| Specifications | ASTM A588, A242 |
| Standard | AISI, ASTM, BS, DIN, GB, JIS |
| Material | Corten A ,Corten B , S355J0WP ,S355J0W,S355J2W , A588 Grade A, A588 Grade B, A588 Grade C , A242 Type 1 , SA588 Grade A, SA588 Grade B, SA588 Grade C |
| Thickness | 0.3-500mm |
| Width | 10-3500mm |
| Length | 2m,2.44m,3m,6m,8m,12m,or rolled,etc |
| Surface | Black painted,PE coated,Galvanized,color coated,anti rust varnished,anti rust oiled,checkered,etc |
Types of Corten Steel Sheets & Plates
Corten Steel Polished Sheets
Corten Steel Hot Rolled Sheets
Corten Steel Cold Rolled Sheets
Corten Steel Sheets
Corten Steel Shim Sheets
Corten Steel Perforated Sheets
Corten Steel Class 1 Sheets
Corten Steel Plates
Corten Steel Chequered Plates
Corten Steel Polished Plates
Corten Hot Rolled Plates
Corten Steel Cold Rolled Plates
Corten Steel Class 1 Plates
Corten Steel Sheets & Plates Forms & Availability
Corten Steel Coils
Corten Steel Strips
ASTM A588 Grade A Corten Sheets
Corten A588 Grade B Sheets
ASTM A588 Corten Grade C Sheets
ASTM A242 Type 1 Corten Sheets
Corten Steel Foils
Corten Steel Shim Sheet
ASTM A588 Grade A Corten Plates
Corten A588 Grade B Plates
ASTM A588 Corten Grade C Plates
ASTM A242 Type 1 Corten Plates
Corten Steel Sheets & Plates Updated Price List
Request the latest Corten Steel Sheets & Plates List. Please click on the request a quote button or click here to request the updated price list and ready stock information along with your requirement. Aspirinox Alloys INC maintains a stock of all standard items and can export them at best price for Corten Steel Sheets & Plates.
Corten Steel Sheets & Plates Value Added Services
Mechanical Testing Such as Tensile of Area
Hardness Test
Chemical Analysis – Spectro Analysis
Positive Material Identification – PMI Testing
Flattening Test
Micro and MacroTest
Pitting Resistance Test
Flaring Test
Intergranular Corrosion (IGC) Test
Documentation & Packaging:
Commercial Invoice including HS Code
Packing List including Complete Details
Certificate of Origin legalized
Material Traceability Records
Quality Assurance Plan (QAP)
Heat Treatment Charts
Material Test Certificates (MTC)
Guarantee Letter
NABL approved Laboratory Test Reports
Exporting Corten Steel Sheets & Plates to Below Countries
Afghanistan, Albania, Andorra, Austria, Bahrain, Bangladesh, Bhutan, Brunei, Belarus, Belgium, Bulgaria, Cambodia, China, Cyprus, Croatia, Czech Republic, Denmark, Estonia, Egypt, Finland, France, Germany, Greece, Georgia, Hungary, Iceland, Ireland, Italy, Indonesia, Iran, Iraq, Israel, Japan, Jordan, Kazakhstan, Kuwait, Kyrgyzstan, Lebanon, Latvia, Latin America, Liechtenstein, Lithuania, Luxembourg, Malta, Moldova, Monaco, Malaysia, Maldives, Mongolia, Myanmar (Burma), Nepal, North Korea, Netherlands, Norway, Oman, Poland, Portugal, Pakistan, Palestine, Philippines, Qatar, Russia, Romania, Russia, San Marino, Serbia and Montenegro, Slovakia, Slovenia, Spain, Sweden, Switzerland, Saudi Arabia, Singapore, South Korea, South Africa, Sri Lanka, Syria, Taiwan, Tanzania, Tajikistan, Thailand, Turkey, Turkmenistan, Ukraine, United Kingdom, United Arab Emirates (UAE), Uzbekistan, Vietnam, Yemen
Supplying Corten Steel Sheets & Plates to Following Domestic Cities
Mumbai, Delhi, Kolkata, Chennai, Bengaluru, Hyderabad, Ahmadabad, Pune, Surat, Jaipur, Kanpur, Lucknow, Nagpur, Ghaziabad, Indore, Coimbatore, Kochi, Patna, Kozhikode, Bhopal, Thrissur, Vadodara, Agra, Malappuram, Thiruvananthapuram, Kannur, Ludhiana, Nashik, Vijayawada, Madurai, Varanasi, Meerut, Faridabad, Rajkot, Jamshedpur, Srinagar, Jabalpur, Asansol, Vasai Virar City, Allahabad, Dhanbad, Aurangabad, Amritsar, Jodhpur, Ranchi, Raipur, Kollam, Gwalior, Durg-Bhilainagar, Chandigarh, Tiruchirappalli, Kota
Industries & Applications Where Our Corten Steel Sheets & Plates Are Used
Chemicals, Petrochemicals, Oil & Natural Gas Organization, Fats, Fertilizers, Sugar Mills & Distilleries, Cement Industries, Ship Builders, Paper Industries, Pumps, Automation, Paints, Steel Industries, etc.

Alloy Steel Sheets & Plates